Building Self-Esteem Through Extracurricular Activities
Building Self-Esteem Through Extracurricular Activities
Details
One of the things we value most at Kells Academy is providing a strong sense of community that makes students feel included not only in the classroom, but outside of it as well. We want students to have the opportunity to build lasting friendships with their peers and grow their own sense of self-confidence.
We believe there is a whole world for our students to discover, and that a rich selection of extracurriculars offers a fantastic way for students to get involved, stay active and cultivate their interests and passions. Read on to find out more about how the extracurricular activities we offer at Kells help our students become more confident in their abilities.
Why We Offer Extracurricular Activities at Kells Academy
The primary goal at our private mid school is to encourage students to grow into healthy, capable individuals with their own unique strengths and talents. In order to do that, we offer many different extracurricular activities that give students the opportunity to learn new and useful skills, build friendships with their peers and discover subjects they may not have even realized they were interested in.
This has the added benefit of increasing students' sense of self-esteem and confidence in their abilities, because when they find that excel at something, and also have the support of their community and friends, the sky is truly the limit for what students can achieve.
Athletics and Sports Clubs Help Mid School Students Stay Active and Healthy
Middle school-aged students often find themselves in a crucial stage of development as they transition from childhood to adolescence. The changes they experience and lessons they learn can shape who they become in the future, and a healthy sense of competition can improve their self-esteem and confidence in their own abilities.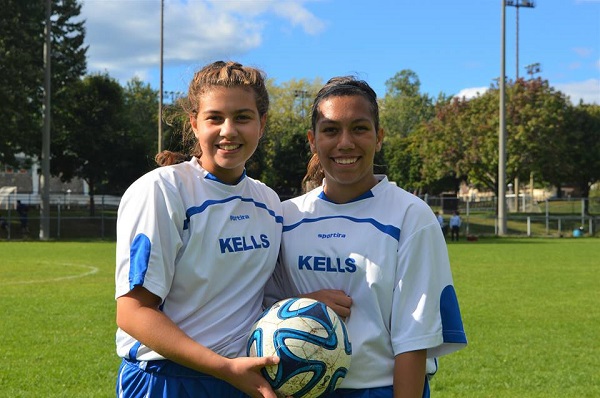 Extracurricular athletics at Kells means making a commitment and rising to the challenge
Being healthy in body and mind can significantly affect how students think of themselves and their capabilities. Kells believes in promoting active living in our mid school by exposing students to a variety of competitive and intramural athletic activities. These activities help to enhance their quality of life, improve their self-esteem and promote a positive self-image. From basketball to soccer, rugby, golf, volleyball and more, our students have the chance to get active, be part of a team and fuel their sense of confidence on and off the field.
Extracurriculars in the Fine Arts Boosts Confidence in Middle School Students
For our students to be well-rounded and reassured in their capabilities, they must have the opportunity to diversify their interests and pursue their passions. Kells believes that providing extracurricular activities in the arts gives students the chance to open themselves to new and enriching creative experiences.
Involvement in the arts is one of the best ways students can learn to express themselves, explore their identity and boost their self-esteem. We offer extracurricular activities such as the Film and Movie Club, the Open Mind Newspaper Club and Yearbook because they encourage students to broaden their creative horizons and discover how they can grow and challenge themselves. By finding different methods of expression, they can become more confident in themselves, which in turn helps them face each new challenge with confidence.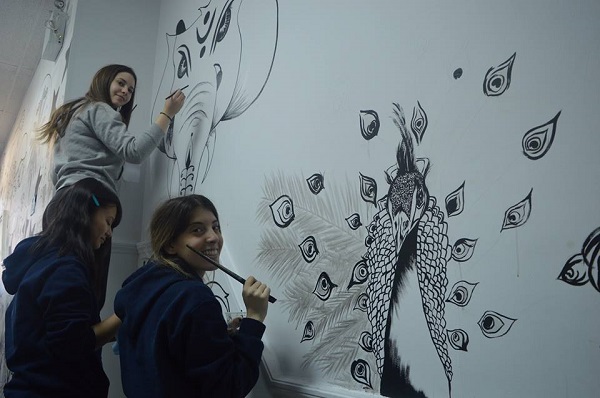 Kells encourages students to grow through the pursuit of their artistic interests
Are you interested in giving your child the opportunity to follow their passions and interests?
Contact Kells Academy for more information about our English academic middle school.