Kells Pre-University Grade 12 Program
Kells Grade 12 is an opportunity for students to partake in a program that provides small class sizes and a tutorial approach in a classroom setting. Students benefit from a high level of personal attention that ensures student success. A virtual platform allows students to access course content, lesson materials, assignments, and online tutoring.
Our pre-university program prepares students for admission to the top universities. Upon successful completion, students will receive the Ontario Secondary Schools Diploma (OSSD) and be eligible to apply to all universities across North America, including Quebec, and Europe.
Programs Offered:
SCIENCE & ENGINEERING
COMMERCE
LIBERAL ARTS
Enroll Now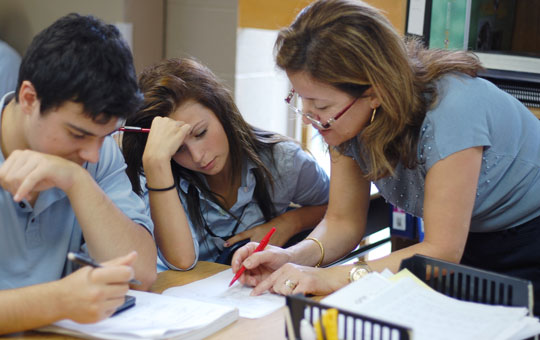 Latest News
Kells Private English School Students Celebrate Diversity at International Day
24/04/2019
At Kells Academy, we take great pride in the diversity of our school. Students travel from all over the world to join the Kells community, and our inclusive, multicultural environment allows students to broaden their knowledge of other cultures, share their perspectives and traditions with friends from different backgrounds, and ultimately, to develop a more international outlook on the world and become better global citizens. One of the ways that we celebrate our diversity is with International Day, held this year on April 12th. International Day is an annual event where students come together to share their own cultures through food, dress, dance, and more. Here's a quick overview of this year's recent International Day celebrations, and how they fit in with Kells Academy's values of diversity and multiculturalism.
Average number of
students per class