Philanthropy in Kells: Our Private School Students Participate in the Terry Fox Run
Philanthropy in Kells: Our Private School Students Participate in the Terry Fox Run
Details
The Terry Fox Run is an annual worldwide event dedicated to raising awareness for cancer research. Across the globe, runners line up to cover various distances in honour of the race's namesake, Terry Fox, who first began the tradition in 1980. After being diagnosed with bone cancer, Terry was inspired to run across Canada from the Atlantic to the Pacific Ocean in what he called the Marathon of Hope.
Since its inception, the Terry Fox Foundation has raised over $715 million in independent donations through the annual run. People from all walks of life are welcome to join the race and celebrate the ethics and values that Terry represented when he first set out to cross the country, and the students at Kells pitched in and organized a run of their own. Read on to hear more about how our students participated in achieving Terry's goal.
What is the Terry Fox Run?
In the weeks leading up to the run, our students took time to learn and reflect on the message of Terry Fox. Terry was diagnosed with osteosarcoma, a bone cancer that originates below the knees, which eventually led to the amputation of his right leg. During his hospitalization, Terry came up with an idea that would raise money and awareness for cancer research: he would run the length of Canada, from Newfoundland to British Columbia, and spread his message of endurance and hope.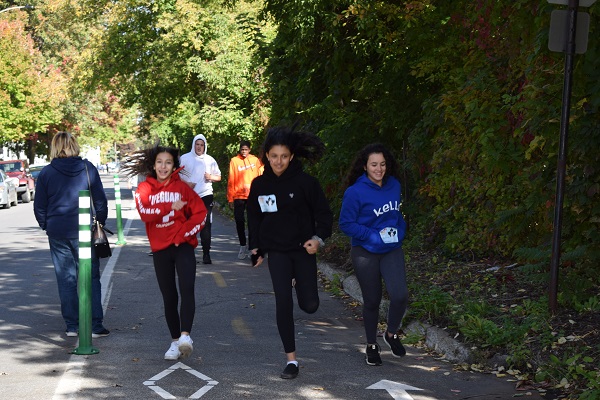 Terry Fox inspired people to run for cancer awareness
Despite bad weather and his prosthetic leg, Terry persisted, running all the way to Northern Ontario. While he was ultimately hospitalized again, succumbing to the disease in 1981, he achieved his goal of spreading nationwide cancer awareness. Today at our English private school, we seek to celebrate his commitment and honour his memory by participating in the annual run and raising donations to his foundation.
Our Private School Students Ran for a Good Cause
One of the strongest values at Kells Academy is our belief in the power of philanthropy, and we want to inspire our students to follow Terry Fox's example of working hard, persisting, and doing good for other people.
Terry's original goal was to raise $1 from every Canadian for cancer research, but it was about more than just money. He wanted to prove that even though he was disabled, he was no different or lesser than anyone else. We encourage our private school students to engage with their communities the same way that Terry did, and persist in the face of adversity and challenges with strength and determination.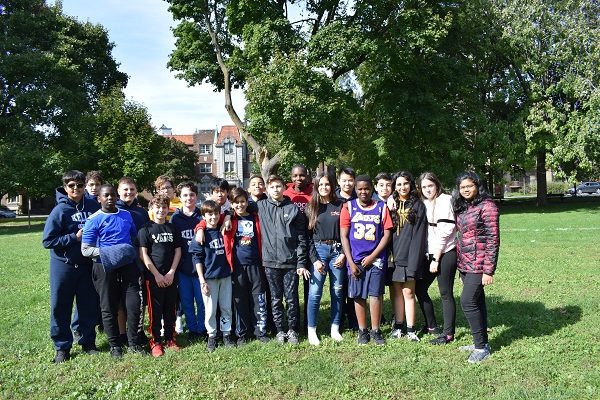 Kells students are committed to raising funds for the Terry Fox Foundation
Kells Students are Still Working to Raise Funds for Terry Fox
Kells Academy's Terry Fox Run was originally scheduled to take place on September 21st, but had to be rescheduled due to bad weather. Undeterred, our students completed the run on October 5th, showing up in great numbers for this fantastic cause. Currently, they are more than halfway to their donation goal of $10,000, raising over $5,000 for cancer research, with a few more weeks left to race towards the finish line.
Are you interested in finding out more about the great causes our students contribute to at our private English school?
Contact Kells Academy today to speak to one of our staff members.