Kells Pre-University Grade 12 Program
Kells Grade 12 is an opportunity for students to partake in a program that provides small class sizes and a tutorial approach in a classroom setting. Students benefit from a high level of personal attention that ensures student success. A virtual platform allows students to access course content, lesson materials, assignments, and online tutoring.
Our pre-university program prepares students for admission to the top universities. Upon successful completion, students will receive the Ontario Secondary Schools Diploma (OSSD) and be eligible to apply to all universities across North America, including Quebec, and Europe.
Programs Offered:
SCIENCE & ENGINEERING
COMMERCE
LIBERAL ARTS
Enroll Now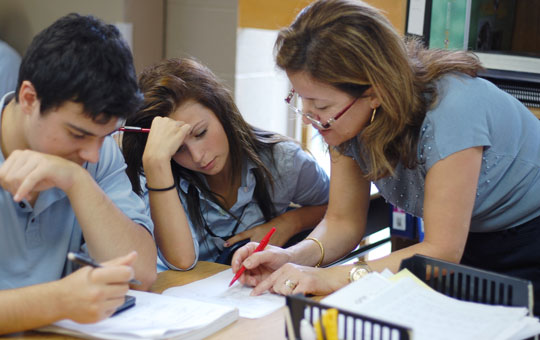 Latest News
Smart Alarms and Mobile Apps: Digital Highlights from Our English High School Students at the Kells 2019 Science Fair
13/02/2019
At Kells Academy, we recognize the important role that digital technology has come to play in almost every aspect of our daily lives. This is one of the reasons why Kells places such a strong emphasis on teaching students how to make use of the newest cutting-edge technology to research, collaborate, create, and more. Students at Kells learn how to develop advanced audio/video presentations, blogs, and web pages, while learning through interactive lessons on their iPads, and using online tools to work together on group projects. Technology is integrated into students' learning all across the curriculum, allowing them to see how digital tools can be used to solve problems across a variety of domains, and to continually develop their technological skills. At the 2019 Kells Science Fair, these skills were on full display as students shared a range of fascinating and impressive projects, including their own mobile apps and smart appliances. Here are a couple of the high-tech highlights...
Average number of
students per class