Kells Pre-University Grade 12 Program
Kells Grade 12 is an opportunity for students to partake in a program that provides a tutorial approach in a classroom setting. Students benefit from a high level of personal attention that ensures student success. A virtual platform allows students to access course content, lesson materials, assignments, and online tutoring.
Our pre-university program prepares students for admission to the top universities. Upon successful completion, students will receive the Ontario Secondary Schools Diploma (OSSD) and be eligible to apply to all universities across North America, including Quebec, and Europe.
Programs Offered:
SCIENCE & ENGINEERING
COMMERCE
LIBERAL ARTS
Enroll Now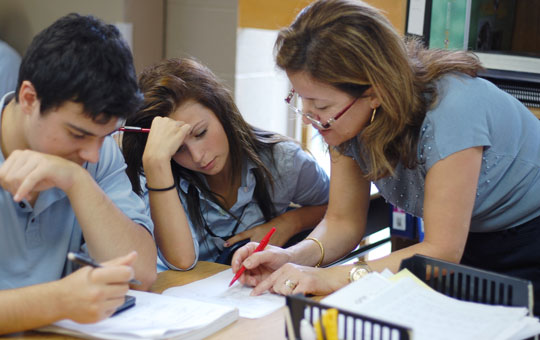 Latest News
Najma Ali appointed new Principal at Kells Academy
03/04/2020
Kells Academy is pleased to announce the nomination of Najma Ali as Principal of its middle and high schools effective August 1st 2020. Ms. Ali brings nearly twenty years of international teaching, assessment and administrative experience to her new position. She succeeds Neil Banerjee, to whom we express our gratitude for three years of leadership at Kells.