IS KELLS ACADEMY RIGHT FOR YOUR CHILD?
Join us for an introductory Meet and Greet, where we can begin a process for which Kells is renowned: its personalized approach to learning.

Whether your child is ready for elementary, middle or high school, we'll show you that Kells is a caring environment where students flourish.

SCHEDULE A VIRTUAL MEET AND GREET NOW!
Grade 12 Program
Students follow Ontario curriculum courses with full-in-class instruction and support on-site at Kells Academy. Students choose one of four streams that best suits their interests; Science & Engineering, Health Sciences, Commerce, or Liberal Arts. Guided by their Kells teachers, students develop independent study skills while navigating all course material online. Kells teachers and our Grade 12 program coordinator work closely with VHS online teachers to monitor and ensure student progress. Upon completion, students graduate with an Ontario Secondary School Diploma.
Programs Offered:
Science & Engineering
Health Sciences
Commerce
Liberal Arts
Brochure
Enroll Now
SCHEDULE A VIRTUAL MEET AND GREET

NOW!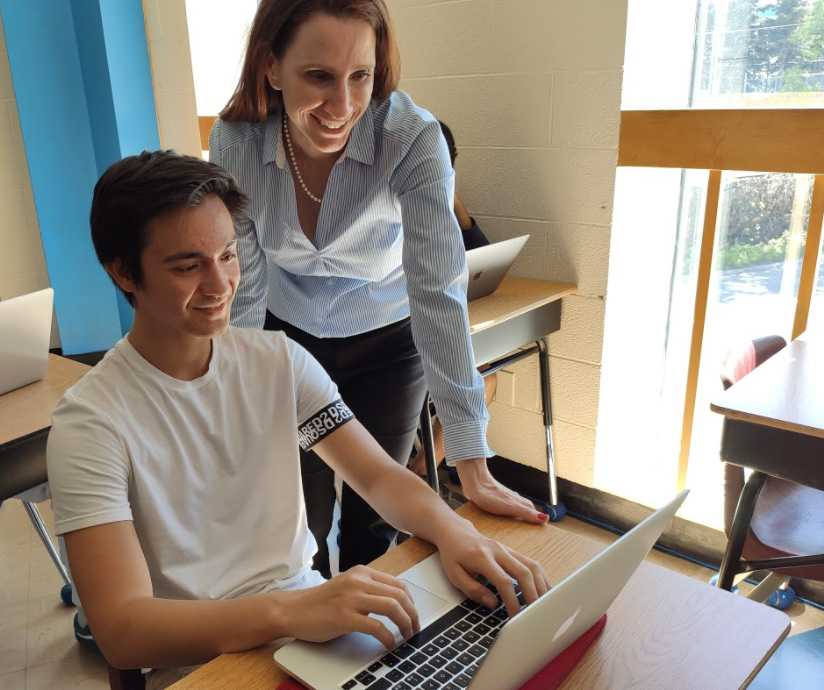 Latest News
Head of School Announcement
18/05/2022
It gives us great pleasure to announce that Mrs. Linda Leiberman has been selected as the new incoming Head of School of Kells Academy. Following an intensive search and a rigorous interview process by the Search Committee, Mrs. Leiberman was selected from a pool of talented professional educators. We are thrilled that she has accepted our offer and look forward to welcoming her into the Kells team.