Opening September 2018
Kells Middle School
We are very excited about the addition of a brand new facility to Kells Academy. Our Middle School, educating grade 7 and 8 students, will feature a specialized program designed to better suit the needs of this age group.
LEARN MORE ABOUT MIDDLE SCHOOL
LEARN MORE ABOUT KELLS
Enroll Now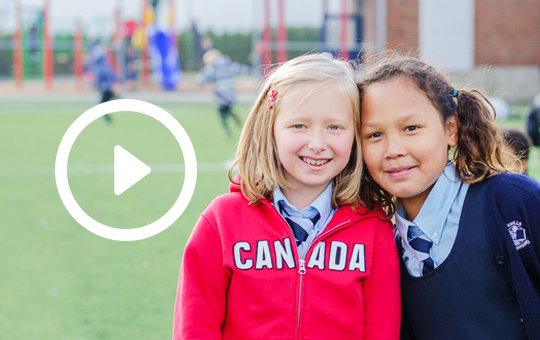 Latest News
Around the World: Celebrating International Day at Our Elementary School
20/02/2019
Kells Elementary recently celebrated one of our favourite annual traditions: International Day! Diversity plays an important role in Kells' commitment to providing a global education, and International Day gives our students a chance to share their traditional food, dress, and culture with our community. Our guests were invited to visit all the corners of the globe as students presented their personal projects on their home country. Representing over 30 different countries—from Mali to South Korea and Russia to Tunisia, among many others—our elementary students came together to share their special traditions and educate our community about their culture. Read on to find out more about how our students took our guests on a trip around the world, all in one day!
Average number of
students per class