Opening September 2018
Kells Middle School
We are very excited about the addition of a brand new facility to Kells Academy. Our Middle School, educating grade 7 and 8 students, will feature a specialized program designed to better suit the needs of this age group.
LEARN MORE ABOUT MIDDLE SCHOOL
LEARN MORE ABOUT KELLS
Enroll Now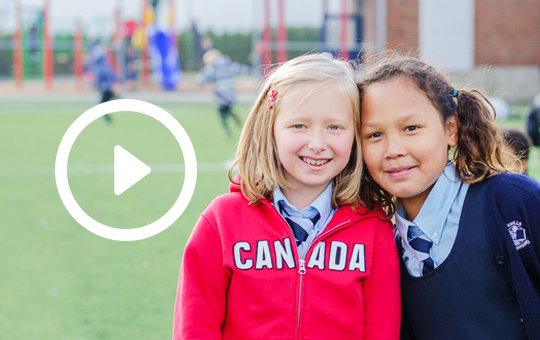 Latest News
Mona Segal Speaks to Our Private Elementary School Parents About Anxiety in Children
02/11/2018
Anyone can feel stressed or anxious at some point in their life, even children. The "always on" generation is growing up in a fast-paced world with ubiquitous technology and rising social and academic expectations. Anxiety is the most prevalent mental health issue among Canadian children, and parents who want to address concerns about their child's well-being may not know where to begin or how to encourage a healthy dialogue. At Kells Academy, we share the belief that investing in the future means investing in our children first. We recently hosted an interactive workshop with psychotherapist and educational consultant director Mona Segal to talk to parents about how to best address and manage anxiety in children. Read on to find out how Ms. Segal guided parents and staff through the right and wrong ways of addressing child anxiety.
Average number of
students per class