Around the World: Celebrating International Day at Our Elementary School
Around the World: Celebrating International Day at Our Elementary School
Details
Kells Elementary recently celebrated one of our favourite annual traditions: International Day! Diversity plays an important role in Kells' commitment to providing global education, and International Day gives our students a chance to share their traditional food, dress, and culture with our community.
Our guests were invited to visit all the corners of the globe as students presented their personal projects on their home country. Representing over 30 different countries—from Mali to South Korea and Russia to Tunisia, among many others—our elementary students came together to share their special traditions and educate our community about their culture. Read on to find out more about how our students took our guests on a trip around the world, all in one day!
Kells Took Our Guests on a Learning Journey Around the Globe
The moment they stepped into the halls of our elementary school, the friends and family of our Kells community were transported across the globe. The smells, sights, and sounds provided a multicultural feast for the senses as guests arrived to kick off our International Day celebrations.
Guests were invited to take a world tour to experience the food, song, dance, and traditions of different regions of the globe, and our elementary school students had the opportunity to introduce themselves in their country's native language later on in the festivities. International Day gives our community the chance to celebrate diversity and inclusion, and although it's only one day out of the year, we always strive to promote respect and tolerance among our students, whether they're learning in the classroom or participating in International Day themselves.
Our Elementary School Students Shared Their Country's Unique Culture
One of the best parts of International Day is that it gives us a chance to learn about the traditions and culture of our students' personal heritage. From the democracy index of Tunisia to the pop culture celebrities of the Philippines—and even a celebration of the Chinese New Year—our elementary students showcased their favourite facts and trivia about their country of origin as they took our visitors on a trip around the world!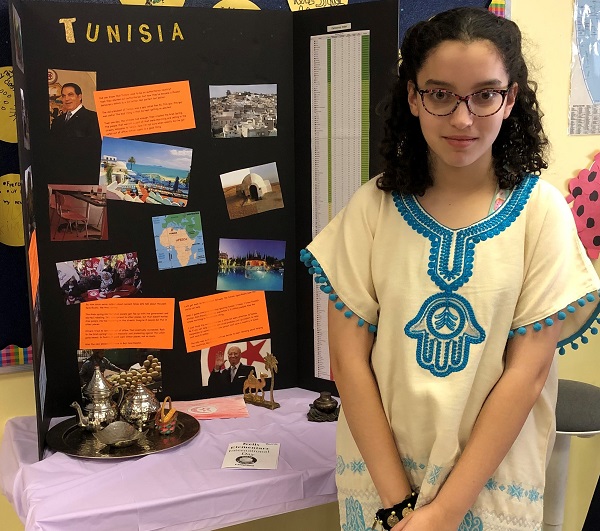 The diversity of our international student body is a point of pride for Kells Academy
Their presentations also included special artifacts, traditional dress, and music that demonstrated the unique values and culture of their heritage. Some of our students even brought along a few popular snacks and drinks from their homeland, giving guests a chance to sample some international cuisine as they went from room to room during their trek across the globe. No journey would be complete without some music, and Ms. Nielsen led our choir as they sang "Hello to All the Children of the World," and "On Top of the World."
Emphasizing Diversity and Acceptance is an Important Part of the Kells Community
We believe in building the best learning environment where all of our students feel included and respected, which is why celebrating multiculturalism is such an important aspect of our community at Kells.
International Day is one of our most cherished traditions because it encourages our students to be proud of their own unique heritage and culture, and they have the chance to share it with us and broaden our own worldview.
We all learn better when we learn together, and our English academic elementary school aims to provide a warm and welcoming environment for all of our students, who come to us with their own unique experiences, interests, and cultural backgrounds. We want to encourage all the members of the Kells community to be open to all walks of life, and International Day gave us the perfect opportunity to celebrate the diversity of our international elementary school students.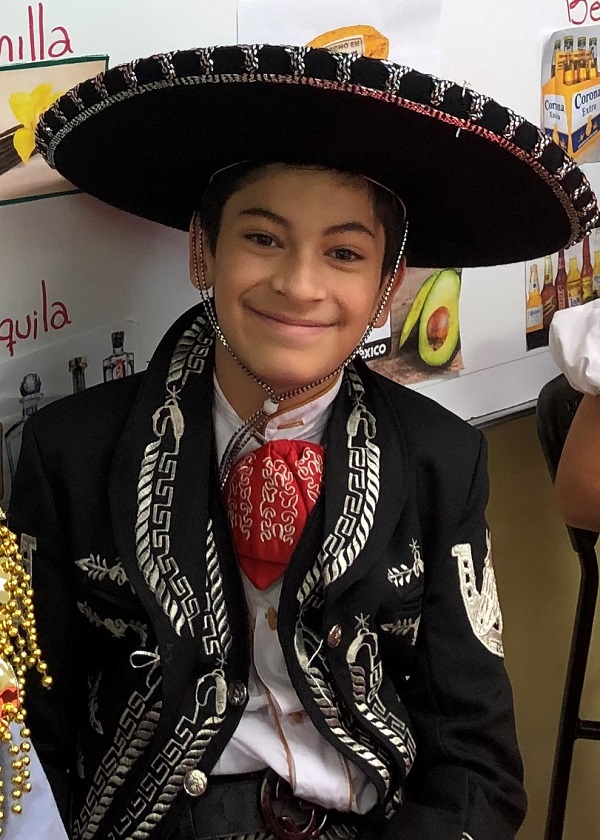 International Day is a special Kells tradition which honours the different cultures of our students
Are you looking for a school that promotes diversity and inclusion in its student body?
Contact Kells Academy for more information about our private elementary school.