How Our Supportive Elementary School Promotes Good Mental Health in Children
How Our Supportive Elementary School Promotes Good Mental Health in Children
Details
It's important for schools to promote positive mental health in children from an early age. The classroom should be a place where young impressionable minds can find confidence, contentment and friendship so that they can develop into well-rounded, happy individuals.
This can be achieved to the promotion of self-expression, respect and generosity from elementary school onwards. At Kells Academy, we strive to do just that.
Individualized Learning Helps Build Confidence in Elementary School Students
Across all levels of our school, Kells Academy adopts a tutorial approach to learning. This involves personalizing each student's education to better reflect their specific personalities, strengths and weaknesses. In doing so, they can learn in the way that is most comfortable to them, and are more likely to excel in their schoolwork.
However, this methodology is about much more than just ensuring academic success. Individualized learning also helps to foster confidence in students, nurture their interests and passions, and encourage them to express themselves. As a result, students are more engaged, comfortable and happy in school.
Kells Offers Personal Support for Students with Mental Health Issues
Every child can experience challenges from time to time, whether it is with their schoolwork, making friends or a personal issue in their lives. During these times, knowing they are not alone can make all the difference. That's why Kells Academy has a comprehensive support system in place to help elementary school students, which includes counselling and personal tutoring.
These services can provide a child with valuable professional guidance to work through their issues, and offer much-needed additional support for their parents, too. Kells Academy ensures that teachers can give plenty of individual attention to each student and identify any child who might be experiencing issues quickly so that they can get the help they need.
Creating a Positive Atmosphere in our Independent Elementary School
On a wider level, we also recognize the importance of a welcoming inclusive environment to promoting positive mental health at English elementary school. Our aim at Kells is to teach children the value of tolerance, inclusion and acceptance, and is something we reinforce through various lessons and initiatives.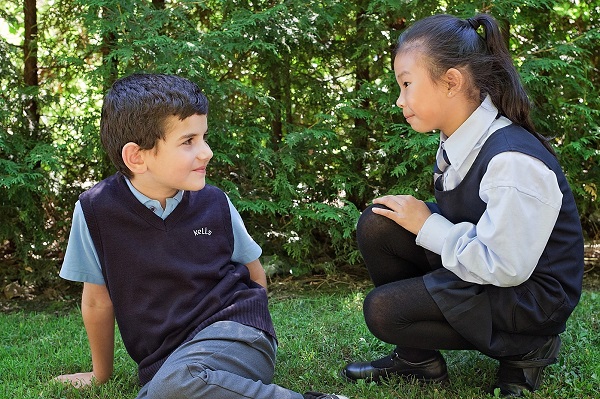 We encourage friendliness and inclusion among our elementary school students
For example, we recently installed a new 'buddy bench' in our playground. This idea, which was first proposed by a second-grade student in the USA, provides children with a place they can sit in the schoolyard when they need a friend. Seeing that they are on their own, others can then invite them to play. It's a simple concept that helps encourage students to both include other children, and to not be afraid to let others know that they want to be included.
Another key value we aim to promote in our students is generosity, which is why we encourage them to participate in charitable initiatives like the Terry Fox Run. These projects help to encourage giving and kindness within our school community, which in turn contributes to a positive, family-like atmosphere.
Kells Academy Recognizes the Importance of Fun to a Child's Mental Health
Finally, one of the most important things we do to foster good mental health in our students is to ensure they are having a lot of fun! Studies have shown that playing and enjoying themselves can be just as important to a child's personal development as learning, and can have particular benefits for their mental health.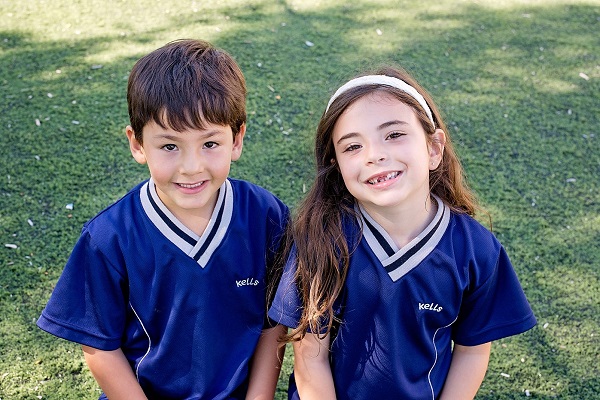 Having fun is important to good mental health during elementary school
Kells Academy runs a number of extracurricular clubs to give our elementary school students the chance to relax and have some fun, with a range of activities available to suit children of all interests, including Lego, robotics, drama, and much more. These clubs are the perfect way for students to express themselves, make new friends, and develop life skills in a nurturing, inclusive environment.
Looking for a fun, nurturing environment for your child?
Contact Kells Academy to find out more about our independent elementary school.