Kells Private English School Students Celebrate Diversity at International Day
Kells Private English School Students Celebrate Diversity at International Day
Details
At Kells Academy, we take great pride in the diversity of our school. Students travel from all over the world to join the Kells community, and our inclusive, multicultural environment allows students to broaden their knowledge of other cultures, share their perspectives and traditions with friends from different backgrounds, and ultimately, to develop a more international outlook on the world and become better global citizens.
One of the ways that we celebrate our diversity is with International Day, held this year on April 12th. International Day is an annual event where students come together to share their own cultures through food, dress, dance, and more.
Here's a quick overview of this year's recent International Day celebrations, and how they fit in with Kells Academy's values of diversity and multiculturalism.
Countries from All Around the World Were Represented at International Day
This International Day, students had the opportunity to travel the world while exploring their classmates' presentations, with an incredibly broad range of countries represented. These included Poland, Turkey, Scotland, Italy, Ireland, Spain, Vietnam, Kazakhstan, South Korea, Cambodia, China, Israel, Iran, Egypt, Mexico, South Africa, Ethiopia, Nigeria, and India – among others. All in all, over sixty countries were represented at this year's International Day!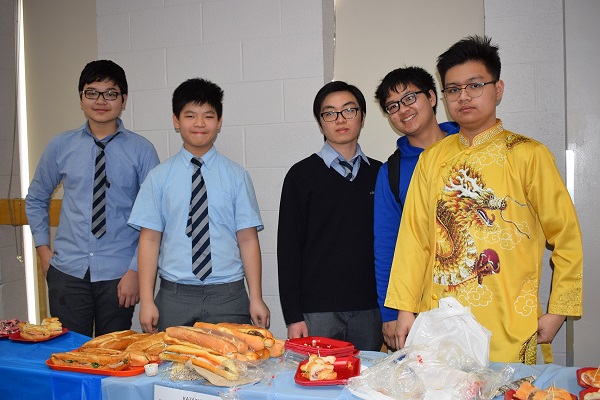 Over 60 countries were represented at Kells private English school's International Day this year
Students Shared Food, Music, and Facts about their Countries of Origin
One of the highlights of International Day at Kells private English school is always the food, which can be a great way to experience and appreciate other cultures. This year, students shared a wide variety of tasty snacks, including Polish pastries, Ethiopian chicken, Mexican candies, Turkish delight, Irish blueberry scones, and more. In addition to these international culinary treats, students shared dress, music, and traditions from their countries of origin, giving students a valuable opportunity to share what they love about their own backgrounds and home countries, to learn from each other, and to build a greater sense of cultural awareness.
Our students were also encouraged to learn about the many cultures represented with the opportunity to win prizes by remembering and writing down fifteen facts about different countries they'd learned through their classmates' presentations.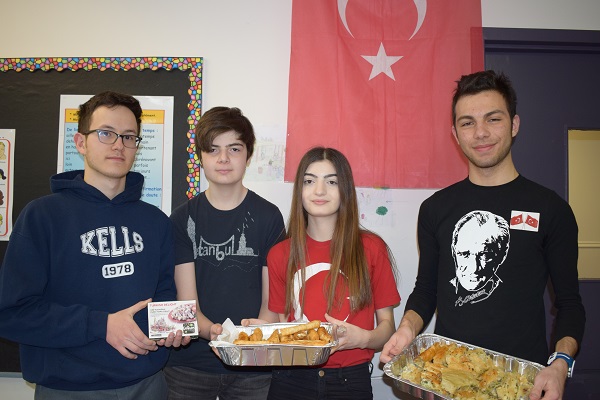 Students shared a variety of tasty dishes from their countries of origin
The Importance of Multiculturalism at Kells Private English School
Multiculturalism has always been an important feature of the Kells community, and we strive to instill the importance of diversity and cross-cultural collaboration in all of our students. Encouraging our students to proudly share their own backgrounds and learn about the home countries and the heritage of others helps them develop a greater appreciation for global cultures, exposing them to a diverse range of traditions, values, perspectives, and ideas. It also helps to build a more welcoming and inclusive environment for our multicultural students.
International Day was a great success, but our embrace of multiculturalism at Kells English high school goes year-round. Kells' Language Centre, for example, assists new students who are not native English speakers in improving their language skills in preparation for classes at the main Kells campus, helping to ensure that a diverse range of students from around the world are able to join and enrich our welcoming, multicultural community!
Are you looking for a school that celebrates diversity?
Contact Kells Academy today to learn more about our academic high school and elementary school.