How Kells Private English School is Helping Students Stay Healthy with our April Fitness Challenge
How Kells Private English School is Helping Students Stay Healthy with our April Fitness Challenge
Details
Kells Academy is committed to helping students meet their potential, not only academically and socially, but also when it comes to their fitness and health. Along with a nutritious and balanced diet, an active lifestyle is an essential part of maintaining one's physical and mental health. Despite this, according to Statistics Canada, only about 35% of 5-17 olds are getting their recommended daily hour of physical activity, and only around 1 in 5 adults meet their recommended 150 minutes of physical activity every week.
With all of this in mind, Kells Academy has made April all about health and fitness, with a month-long fitness challenge to help students, teachers, and staff meet their daily exercise goals and improve their physical and mental wellbeing! Read on to learn more about Kells Academy's Healthy Lifestyle Challenge.
April's Challenge Has Each Grade Competing to be the Healthiest in the School
Throughout the month of April, students and staff at Kells Academy are completing various health and fitness challenges in order to earn points for their respective teams. These teams are divided by grades, from 7 to 12, as well as one team for the Learning Centre, and another for teachers and staff. At the end of the month, the team with the most points will win a free dress day! Additional health-themed prizes will also be rewarded to raffle winners at the end of the month.
Students Can Win Points by Playing Fitness Bingo
One of the ways that Kells independent middle school and high school students can earn points for their team is by completing a line in fitness bingo. The fitness bingo chart features a number of individual challenges to help keep students active and healthy, including:
Skipping rope for five minutes
Downloading and testing out a fitness app
Coming to open gym and being active for twenty minutes
Eating five different kinds of fruits or vegetables
Going for a three kilometer walk
For each bingo line a student completes, they receive a raffle ticket for the final draw and one point for their team.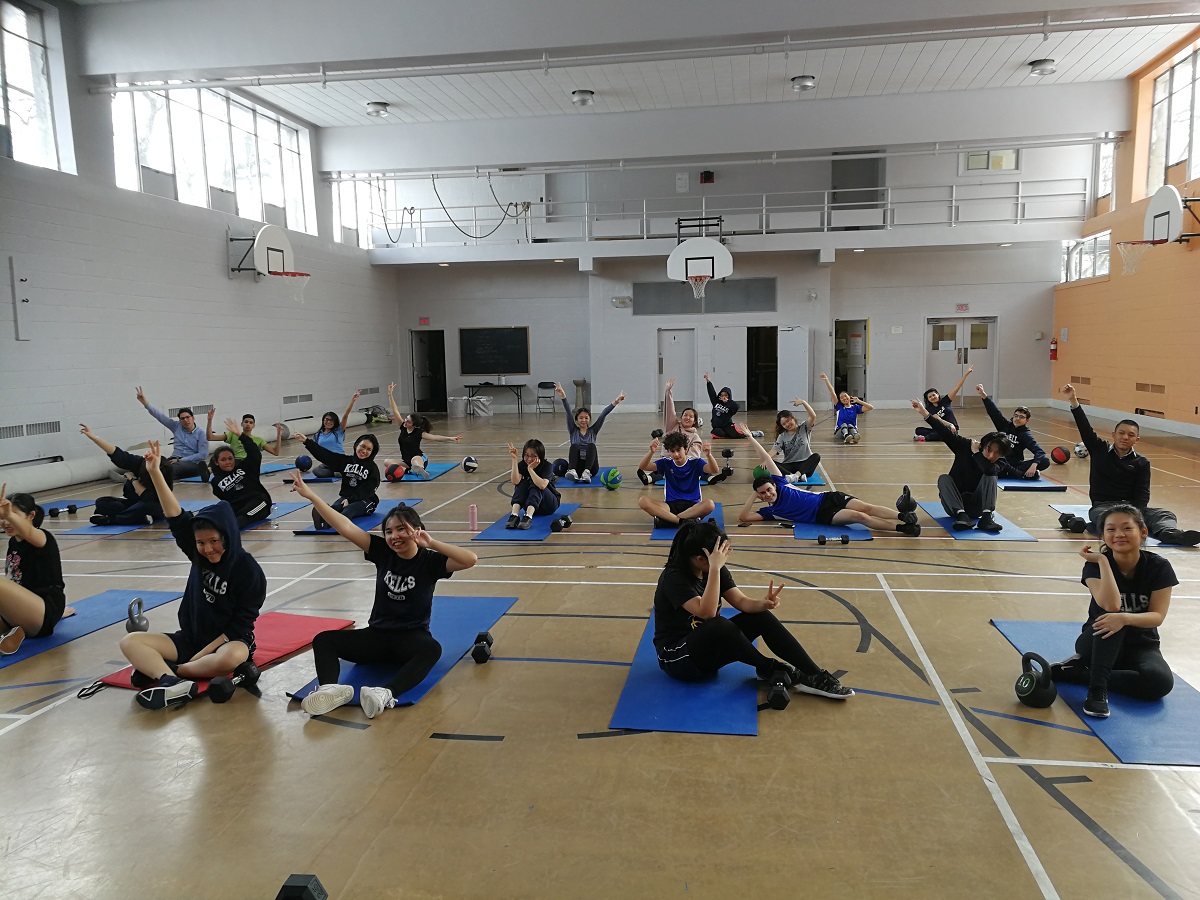 Students and teachers had a great time participating in Kells Fitness Class
Kells Private English School Students Can Also Win Points with Group Exercises
Besides playing fitness bingo, students and teachers have several other ways to earn points for the Healthy Lifestyle Challenge, including posting evidence of their bingo row to Instagram, using the hashtag #kellsfitnesschallenge, or going to the gym to shoot hoops or play badminton.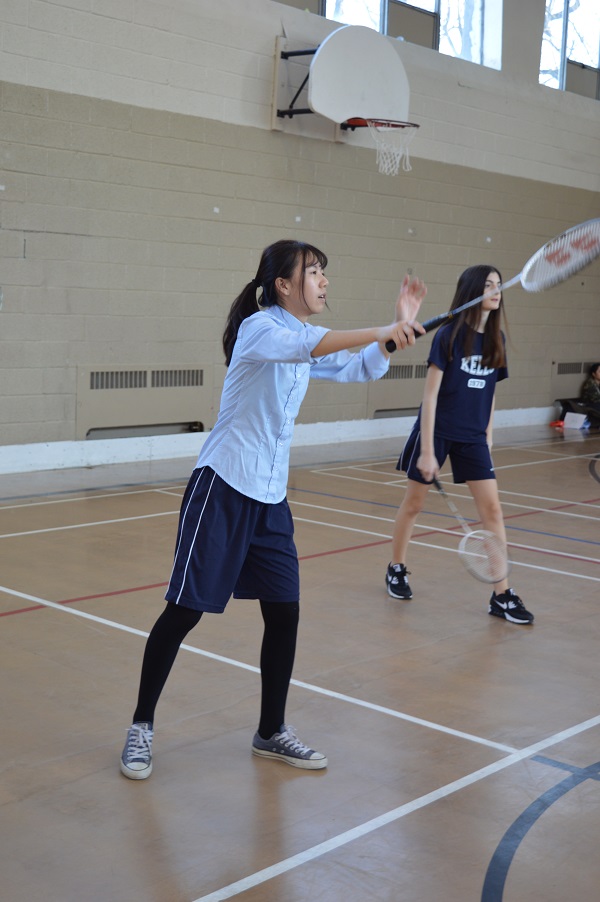 Kells students headed to the gym to participate in a game of badminton
Kells private English school students and teachers can also win points through group challenges in their classes. A different fitness video will be sent to teachers each week, and if students can convince their teachers to have the class complete the included exercises and record full class participation, they earn 10 points for their grade.
Physical Activity is Key to Students' Physical and Mental Health
A healthy and active lifestyle is essential in maintaining one's physical and mental health. Physical activity is particularly important for children and teenagers, as it's associated with improved motor development, improved cognitive development, and improved self-esteem. Studies have even shown that students who exercise regularly often perform better in school!
Through our Healthy Lifestyle Challenge, Kells Academy is encouraging our students, teachers, and staff to take care of their bodies and minds, and lead active and healthy lifestyles.
Are you looking for an English school in Montreal that encourages health and fitness?
Contact Kells Academy today to learn more.