Students at our Private English School Prepare to Show Off Their Musical Abilities at This Year's Spring Concert
Students at our Private English School Prepare to Show Off Their Musical Abilities at This Year's Spring Concert
Details
As we wait for the last few weeks of winter to pass, the talented students at Kells Academy are already busy at work on 2019's annual spring concert. Each year, this event brings together hard-working teachers, proud families, and students eager to take to the stage and showcase their musical abilities with singing, dancing, and a variety of instruments. It's always a great way to get the Kells community together while teaching students the value of collaboration and creativity and giving them an opportunity to develop their performance skills and self-confidence.
With this year's Beatles theme, it's sure to be an exciting, fun-filled show for everyone involved, and one that will leave a lasting impression for years to come.
This Year's Spring Concert Will Be an Adaptation of Across the Universe
The 2019 spring concert will be an adaptation of the hit 2007 British-American jukebox musical Across the Universe. Students will be performing a variety of famous hits from the Beatles, giving them a chance to demonstrate their musical chops and deliver an exciting and upbeat performance. The show will feature approximately 45 of Kells' private high school and middle school students, as well as approximately 90 elementary schools students.
With the show scheduled for May 8th, students still have plenty of time left to rehearse and work on costumes and sets. With their first read-through done, things are looking good!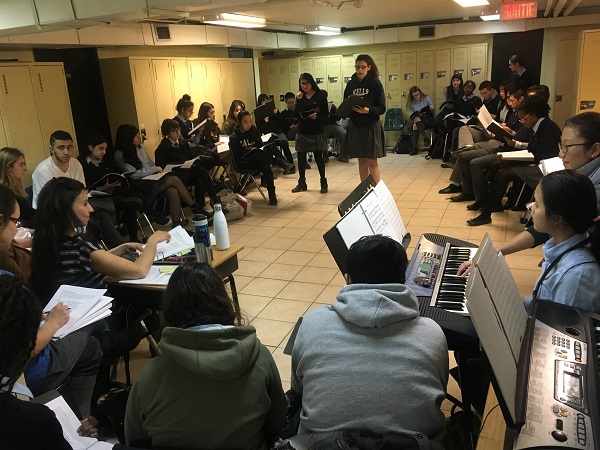 Students at Kells having their first read-through of the upcoming spring musical
The Spring Concert is an Annual Showcase of Our Students' Creative Abilities
This year's performance of Across the Universe will be the latest in our series of spring concerts, which have been a highlight for many students in past years.
Last year, our Disney Magic spring concert saw students celebrating the magic of Disney by performing 28 beloved songs from the studio's history. Performances included hits like "Be Our Guest," "Under the Sea," and even a multilingual rendition of Frozen's "Let it Go." In addition to performing, many students contributed backstage, and also helped with the show's magical Disney castle set.
In their 2017 spring concert, titled Where is the Love? students explored the theme of love through music, song, and dance, inspiring the audience with their exceptional talents, professionalism, and passion. The concert was also a great showcase for Kells Academy's cultural diversity, with songs performed in French, English, and Mandarin, spanning a range of genres from hip hop to classical.
Kells Independent Middle School Teaches the Value of Music and Creativity
At our private English school, we understand the value of art and creativity and provide our students with robust support to allow them to follow their passions and develop their skills.
For musically inclined students, the annual spring concert is only one of many opportunities to showcase their talents, with other yearly events like the winter festival and graduation also hosting a number of student performances. With our music program, as well as our other visual and performing arts programs, students have the chance not only to refine, practice, and showcase their artistic abilities, but also to develop a deeper appreciation for and understanding of the arts.
Extracurricular groups such as Music Club provide interested students with further opportunities to explore their musical interests, as well, allowing them to develop their song-writing skills, work with popular applications like Garage Band, and even record their own music!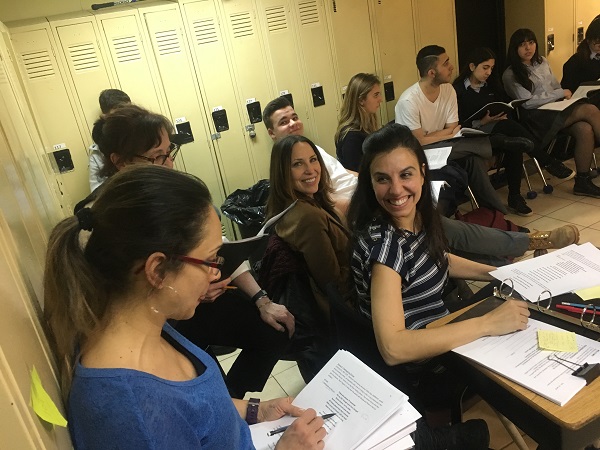 Kells private English school encourages students to pursue their creative passions
Are you looking for an English high school that will help your child develop their creative abilities?
Contact Kells Academy today for more information.