Meet Janice Ewanyshyn: Kells Academy's Middle School Coordinator
Meet Janice Ewanyshyn: Kells Academy's Middle School Coordinator
Details
Kells Academy is committed to the positive development of our students. Our educational model emphasizes both continuing academic success and strong character development, but in order to achieve this, we also need dedicated teachers and staff to help our students realize their full potential.
One of our newest stars, Janice Ewanyshyn, recently arrived at Kells to take on the role of Middle School Coordinator. We sat down with Mrs. Ewanyshyn to talk about how her unique experience promises to continue enriching our students' education.
Janice Ewanyshyn Brings Over 30 Years of Experience to Kells Middle School
Mrs. Ewanyshyn earned her Bachelor of Music and Diploma in Education at McGill University. After teaching at a local public school for two years, she was hired as the Head of Music at Miss Edgar's and Miss Cramp's School, and in 2008, she accepted their Middle School Director position.
In 2016, Mrs. Ewanyshyn moved on to become the International Baccalaureate Coordinator at JPPS-Bialik in order to learn more about the benefits of a global education. Mrs. Ewanyshyn says she intends to use this experience to implement a global education curriculum and expand leadership opportunities for our middle school students to "help Kells teachers continue to incorporate the best practises in education into their classroom".
Our Stand-Out Students Drew Mrs. Ewanyshyn to Kells
At Kells, our welcoming, supportive community is a source of deep pride, and it shines through the attitudes and personalities of our students every time they walk through our halls. Mrs. Ewanyshyn says that Kells private middle school students are unique because they "work hard, persevere and are resilient, but above all they are empathetic and choose to be kind to each other and the community."
When asked what makes Kells special, Mrs. Ewanyshyn emphasizes "the staff and the students...[which] creates a remarkable positive environment that you feel the moment you enter the school."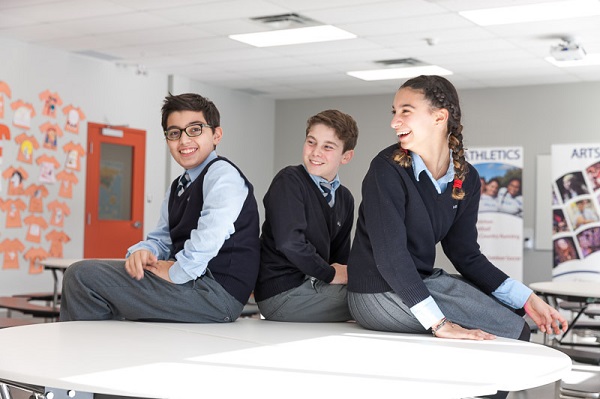 The students at Kells were a motivating factor in Mrs. Ewanyshyn's decision to join our team
Looking Towards the Future at Kells with Mrs. Ewanyshyn
Mrs. Ewanyshyn's dedication to education promises to enrich the experience of our students as well as our staff. One of the things she is most excited about is the opportunity to "work as a team to refine a Middle School model that serves our unique and diverse student body," as well as "creating more opportunities for leadership and... working towards addressing global issues in ways that are relevant and connected to the curriculum."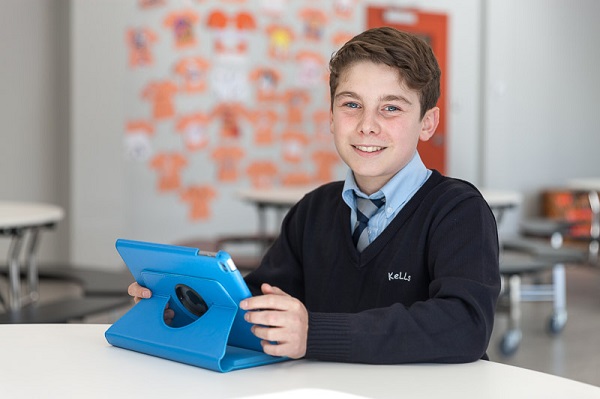 Mrs. Ewanyshyn looks to enrich Kells with emphasis on a connected, global education
Mrs. Ewanyshyn notes that one value in particular caught her attention: our commitment to preparing students for the future. She says what makes Kells special is that "the Middle School teachers embrace professional development, are innovative and have the ability to teach to a wide variety of learners."
"[Kells] is not only building skills," Mrs. Ewanyshyn adds, "we are also building character and so we remind each other everyday that no matter where life takes you, you will always do the right thing if you always choose to be kind."
Do you want to learn more about providing your child with an enriching education?
Contact Kells Academy for more information about our English middle school.