Inside Our Private 'Classe Nature' Field Trip
Inside Our Private 'Classe Nature' Field Trip
Details
This past October, our middle school students boarded two buses and took off west to Wentworth, Québec, for a special overnight trip. They arrived at the appropriately named Camp du Bon Depart to participate in our annual Classe Nature, which focuses on building bonds among students through outdoor activities and challenges.
Promoting athletic participation and healthy competition are important aspects of the Kells experience, and we encourage our students to get involved and get active, whether that means joining one of our sports clubs or going for a walk and enjoying our natural surroundings. If you want to find out more about how we're teaching students valuable life lessons and skills through outdoor activities, read on to hear about our Classe Nature trip.
Our English Middle School Students Build Skills Through Hands-On Activities
In order to get our students actively engaged in a new learning environment, we partnered with animators from Dynamix to help design and plan activities that were both safe and fun for everyone. We believe that education should be more than just what you study in the classroom, and that includes teaching our independent middle school students valuable lessons to improve their problem-solving, collaboration and leadership skills.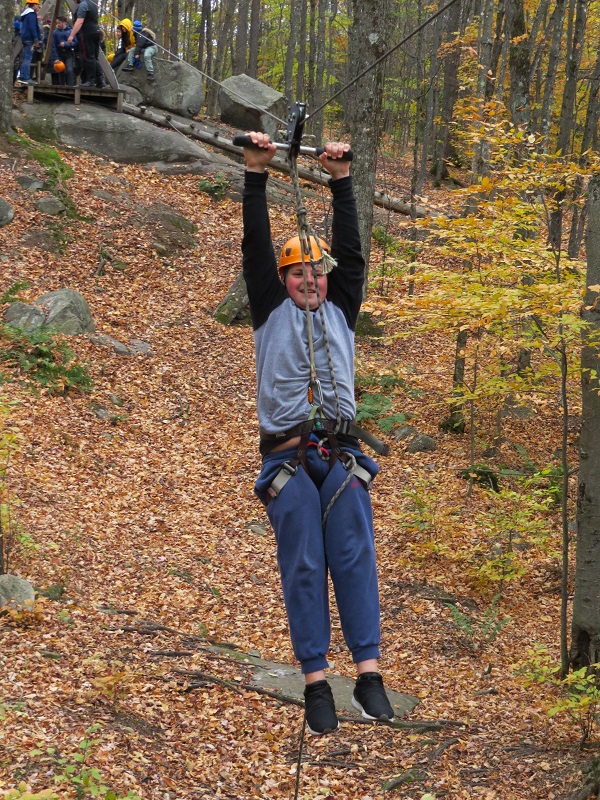 Students at Kells get active at Classe Nature
Classe Nature was the perfect opportunity to get kids moving, and students had the chance to breathe in the fresh air and explore the beautiful surrounding forests. Going outside the box and getting closer to nature can lead us to pay attention to things we wouldn't normally notice, and can inspire passions and interests we didn't even know we had. By involving students in the world around them, we hope to encourage their sense of confidence as well as challenge their idea of what they can accomplish.
Inspiring Teamwork and Collaboration at Kells Academy
At Kells, we believe that life, at any age, should be a journey of knowledge. Our private middle school encourages students to pursue what interests them, but we also want to introduce them to new ideas and concepts which challenge their perspectives and broaden their worldview. We find that learning together enriches our understanding of the world around us, and it also helps to forge strong, lasting bonds and friendships among the students in our close-knit community.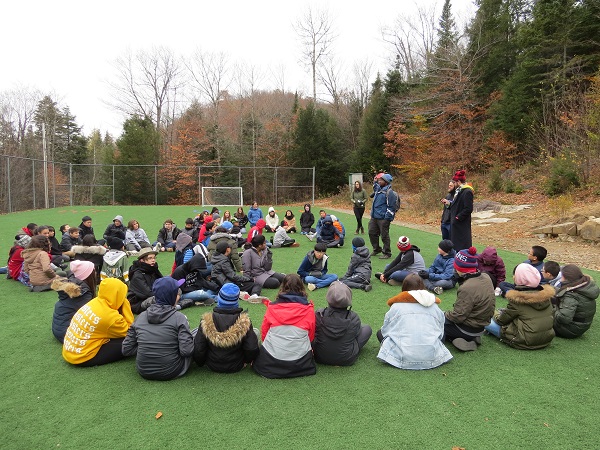 Kells builds teams with strong bonds and a supportive mentality
At Classe Nature, students were divided into three teams and competed in activities like Executive Flag Football to build teamwork and encourage good sportsmanship, two concepts that we emphasize in students. At such an important stage of development, students learn to build crucial skills that could influence how they process and respond to later situations in their personal and professional lives.
Students also participated in a fun scavenger hunt in the surrounding woods, as well as the A-Frame challenge, a collaborative exercise which required them to communicate and work together towards a common goal. We ended the day with an evening camp fire and a delicious marshmallow roast—a first for many of our international students!
Are you interested in getting your child involved in an active, engaging education?
Contact Kells Academy for more information about our English middle school.