Kells Pre-University Grade 12 Program
Kells Grade 12 is an opportunity for students to partake in a program that provides small class sizes and a tutorial approach in a classroom setting. Students benefit from a high level of personal attention that ensures student success. A virtual platform allows students to access course content, lesson materials, assignments, and online tutoring.
Our pre-university program prepares students for admission to the top universities. Upon successful completion, students will receive the Ontario Secondary Schools Diploma (OSSD) and be eligible to apply to all universities across North America, including Quebec, and Europe.
Programs Offered:
SCIENCE & ENGINEERING
COMMERCE
LIBERAL ARTS
Enroll Now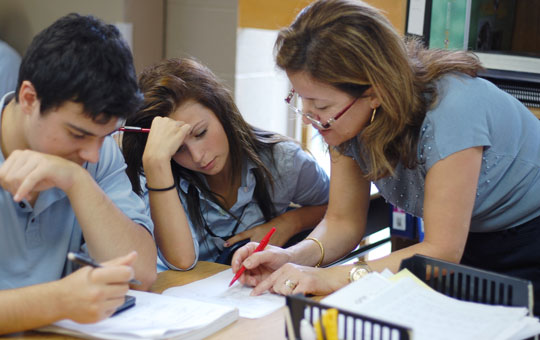 Latest News
How Kells Academy Keeps English Middle School Students Engaged with Differentiated Learning
04/01/2019
Middle school is an important transitional period for students. Leaving behind the safety and comfort of the elementary school environment, it's here that they finally begin to develop their independence and autonomy and take a more active role in their learning. At Kells Academy, we recognize that not every student has the same learning style, however, or works at the same pace. While some may require written materials to understand complex topics, others might do better with a hands-on learning exercise, or a visual representation of the information. Ultimately, there are as many ways of learning as there are students, and this diversity of learning styles can make the transition into high school challenging. With Kells Academy's differentiated learning approach, however, it doesn't need to be.
Average number of
students per class